Julie's Magical Mystery Tour
Welcome to my amazing trip to New Zealand. After dreaming of visiting for years, I finally (with thanks to my very understanding employers!) was able to spend a month in this beautiful, extraordinary country. Usually when one visits a foreign land, it's a great adventure, but then it's good to get home. I must say, during my time in Aotearoa, I felt like I *was* home. Very special thanks to my dear friend Lizi, her family and friends for welcoming me into their lives. And my very best wishes to all the wonderful people I met while traveling around.
Click on each photo below to be taken to that page. As those cool Kiwis would say, "Kia Ora"!
The Arrival
Arriving in Auckland & flight to Christchurch
Christchurch & Diamond Harbour, South Island
Dunedin Road Trip, South Island
including Timaru & Moeraki Boulders
The Catlins, South Island
and back to ChCh via Oamaru, Timaru, & Ashburton
Christchurch Revisited
Willowbank Wildlife Reserve and Crusaders NPC Weekend (they friggin' LOST!!!)
Auckland, North Island
including the Auckland Festival & Waiheke Island
Kiwi Experience, North Island
A wacky bus trip to Coromandel Peninsula, Rotorua, Waitomo, and Lake Taupo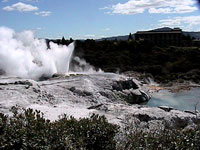 Tranzscenic Train Journey, South Island
Christchurch to Picton via Kaikoura, incl. Blenheim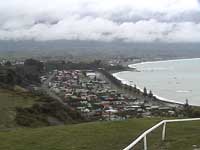 Wellington, North Island
including the Intercoastal ferry, quick look at Wellington, and back to Christchurch for final weekend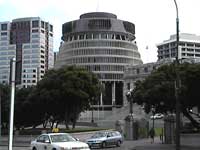 All photos by Julie Stoller
(except where noted)